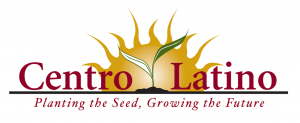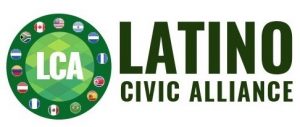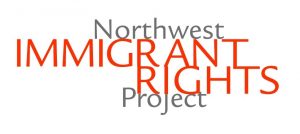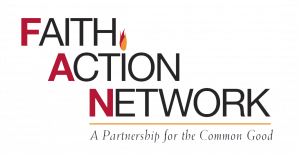 Governor Inslee signed House Bill (HB) 1090 into law today, prohibiting the operation and use of private, for-profit detention facilities in the state.
The bill signing marks a historic moment in the national movement to abolish for-profit prisons. With this law, Washington becomes one of the first states in the country—after Illinois and California—to ban for-profit prisons and detention facilities.
People confined in for-profit detention facilities suffer in dangerous, unsanitary conditions because private prison companies cut down on services to maximize their bottom line. For-profit prison operators maximize profits by slashing essential safety and medical services, leading to higher rates of violence and death compared to government-run facilities.
The new law will promote racial equity in Washington State. People of color are incarcerated at higher rates than white people nationwide and for-profit prisons disproportionately lock up people of color. "HB 1090 is an important and necessary step in the fight to end mass incarceration and criminalization of communities of color. This law helps ensure that no company's profit motive takes precedence over human health and dignity," said Hannah Woerner, attorney with Columbia Legal Services.
Facilities with valid contracts in effect prior to January 1, 2021 may remain in operation for the duration of the contract, not including any contract extensions or modifications. The bill bans adult detention facilities, with limited exemptions for juvenile detention facilities and rehabilitation and treatment centers, among others. The state's remaining for-profit, adult detention facility—the Northwest Detention Center (NWDC) in Tacoma—will be forced to shut down after the expiration of its current contract. The shuttering of the NWDC comes after years of activism by a coalition of community members fighting to end public health and safety abuses at the facility.
Maru Mora Villalpando, founder and community organizer with La Resistencia, said, "This victory is a result of years of work by many, from the hunger strikers and people imprisoned that have faced the monster of for-profit detention against them, to the many groups and individuals that agreed Washington State is no place for private, for-profit prisons. We celebrate this win, and now call on Governor Inslee to help end the influx of people still being transferred from the state Department of Corrections to the for-profit detention facility before its contract expires."  
The bill's sponsor, Representative Lillian Ortiz-Self (D-21), first introduced the measure in 2020 as House Bill 2576. Thanks in large part to her dedicated leadership, the bill passed the legislature in its second year.
Advocates working to end for-profit detention in Washington applauded the passage of HB 1090.
"Although we won the war, we know that our battle has just begun. Without the hard work of our community the banning of for-profit detention would have never been possible. Centro Latino along with our community will continue to fight for justice and equity for our undocumented community," said Bernal Baca, Executive Director, Centro Latino.
"Through our clients at the Northwest Detention Center we have witnessed the harm of private companies detaining community members. We are proud that the Legislature and the Governor have put Washington on the path to ending companies profiting off of detention, an important step towards a nationwide effort, and especially want to recognize Representative Ortiz-Self for her leadership in sponsoring this legislation," said Tim Warden-Hertz, Directing Attorney for the Tacoma office of the Northwest Immigrant Rights Project.
"As HB 1090 becomes law to ban private detention in our state we believe this is a win for advocates and for taxpayers in that publicly financed facilities are always more transparent, accountable, and accessible in terms of quality and delivery of services. Our members all across the state look forward to having no more private detention facilities," said Paul Benz and Elise DeGooyer, Co-Directors at Faith Action Network.
"For-profit corporations that own private detention centers have no place in Washington State. They use predatory practices to make a profit on human suffering and destruction of families. Latino Civic Alliance wants to thank the many advocates and the prime sponsor Representative Lillian Ortiz-Self for the courageous work to get this enacted.  We will continue standing up against systems that harm people and liberty," said Nina Martinez, Board Chair, Latino Civic Alliance.
The new law takes effect immediately to protect the public health, safety, and welfare.
Media Contacts
Hannah Woerner, CLS Attorney,
(360) 943-6260 EXT: 230, hannah.woerner@columbialegal.org
Maru Mora Villalpando, La Resistencia,
(206) 251-6658, maruvillalpando@gmail.com
Adriana Hernandez, CLS Communications,
adriana.hernandez@columbialegal.org