Dear friends,  
I hope you are all taking care of yourselves this summer. Challenges abound so I am pleased to share some positive news with you. This past week, we hit two major milestones in our work to protect young people from the trauma of solitary confinement.  
Monday was our deadline to distribute the settlement funds from Jackson v. King County – culminating more than six years of fighting to get children and youth compensated for enduring illegal solitary confinement. The CLS team was able to reach all, but one of 76 young people represented in the lawsuit, distributing more than $1.35 million from King County – a success rate that is pretty unheard of in these types of cases. This is the long, hard work that happens after the headlines, and I am humbled by the determination our team showed in getting clients what they were owed. 
Two days later, we finalized a settlement with the Department of Children, Youth, and Families, also for holding youth in solitary confinement – this time, while in handcuffs, and without access to food, water or a bathroom, as punishment for refusing to be strip searched. In addition to damages, DCYF agreed to numerous policy changes and accountability measures to protect youth in its care from this horrific treatment going forward. 
Solitary confinement is widely recognized as a form of torture and all these young clients were beyond brave to speak out and ensure that others would not have to experience what they went through. All kids are deserving of safety, care, and justice. 
Thank you for supporting this work!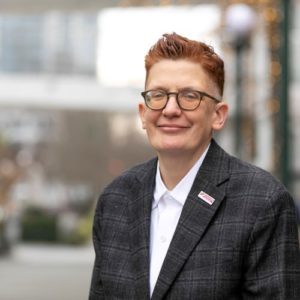 Merf Ehman
Executive Director – Columbia Legal Services