For twenty years, CLS has said no to the government funding that supports most legal aid organizations. Why? Because it would restrict our ability to represent people who are undocumented or incarcerated, or to make large-scale impact through class action litigation and legislative advocacy. This makes CLS unique in its ability to pursue systemic change on behalf of people and communities who have been pushed furthest from power.
Lobbying – which includes advocating for new legislation, defending progress we've already made, and resisting laws that would roll back justice and equity in Washington – is one of the most important tools in our toolbox. And our legislative work doesn't end with the legislative session or the onset of election season – though the latter certainly adds uncertainty and challenges.
Here are a few updates on the ongoing work of pursuing laws that work for everyone in Washington: 
Removing the burden of juvenile records. We are pleased that Senator Claire Wilson, Chair of the Senate Human Services, Reentry and Rehabilitation committee, is exploring interim work on this issue. Though our efforts to strengthen juvenile record sealing laws have faced opposition from prosecutors and others, we are hopeful for progress in the coming session with Senator Wilson's leadership. We must fight the fearmongering and bureaucratic concerns that would deny youth their futures.
Protecting renters from excessive landlord damage claims. Key legislators have expressed interest in addressing the problems raised recently in The Seattle Times and Crosscut and we are working to support their success. We can protect renters by clarifying the current damage claims process that leaves them vulnerable to exploitation.
Criminalizing homelessness at the city level. Several years ago we helped draft a bill to codify Martin v. Boise, in which the Ninth Circuit held that "as long as there is no option of sleeping indoors, the government cannot criminalize indigent, homeless people for sleeping outdoors, on public property, on the false premise they had a choice in the matter." Unfortunately, the bill did not advance and now both Edmonds and Seattle are proposing anti-homeless actions that could run afoul of Martin v. Boise. Legislators are again looking to CLS to provide our expertise in potential future advocacy. We cannot allow any level of government to criminalize people for being unable to find a safe place to sleep indoors.
Unemployment benefits for immigrants. A successful bill from Colorado may serve as a model for Washington to advance this critical economic justice measure. Advocates are meeting with Senator Saldaña, our Senate champion on this issue in Olympia, to discuss the Colorado approach and we are eager to help Washington take this step!
Health equity for immigrants. A coalition met with several legislators and the Governor's office last week to discuss options for extending the essential human right of health care to immigrants. Relatedly, we are still waiting on our request to the federal government to allow undocumented immigrants to access the WA health benefit exchange.
Did you find this update useful? We'd love to hear your thoughts as we work to bring you the information you are looking for. Please drop us an email anytime!
Thank you for your partnership,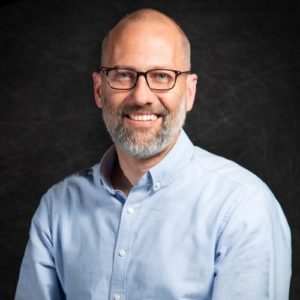 Antonio Ginatta
Policy Director – Columbia Legal Services