People in prison filed suit in the Washington Supreme Court yesterday asking the Court to order the Secretary of the Department of Corrections (DOC) and Governor Jay Inslee to take immediate steps to prevent the spread of COVID-19 in state prisons. The lawsuit urges the release of groups most vulnerable to serious illness and death if they become ill – pregnant women, people with underlying medical issues, those over 50 – and people within 18 months of release. COVID-19 is already showing up in our prisons as four DOC staff have tested positive while several people who are incarcerated have been isolated after showing symptoms.
"If emergency measures are not implemented now, the coronavirus is likely to spread throughout our prisons, jails, and detention centers resulting in serious illness and potentially many deaths," said Nick Straley, an attorney with Columbia Legal Services, who represents the people filing suit.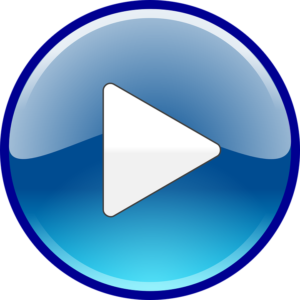 Columbia Legal Services held an online press conference on March 24 to announce the lawsuit and were joined by community leaders and family members of people who are incarcerated in Washington prisons. Watch a video recording of the press conference.
"The most important life-saving measure to take is to immediately begin releasing people from the prison population," said Nick Allen, an attorney with Columbia Legal Services. "These actions will allow people in prison to maintain the social distancing necessary to slow the spread of the virus and stop the potentially devastating impact on people in these facilities and our health care system generally."
Doctors and corrections experts agree that the catastrophic nature of this pandemic in prisons requires immediate action to release people in prison to prevent its spread. Dan Pacholke, former Secretary of the Washington DOC, said in a declaration supporting the lawsuit that he believes that COVID-19 represents an "unprecedented risk to the health and safety of people in DOC custody and DOC staff. This risk makes it imperative that DOC immediately take steps to proactively respond to the virus to protect those individuals." These steps include "releasing people from custody, which allows individuals to maintain social distancing and have better access to testing and treatment." 
"Reducing the prison population immediately is the primary way to achieve recommended social distancing within those facilities," said Dr. Frederick L. Altice, M.D., an infectious disease specialist and Professor of Medicine at Yale University School of Medicine and School of Public Health, in another declaration.
"Without action to prevent spread of COVID-19 in Washington's prisons and jails, a surge of prisoners and inmates with COVID-19 would contribute to hospital overwhelm which could lead to difficult decisions to ration care based on limited hospital resources," said Cassie Sauer, the President and Chief Executive Officer of the Washington State Hospital Association in a declaration filed with the lawsuit.
Many community activists and organizations around the state have been calling on state leaders to take action to address this crisis. Community members sent joint letters to Gov. Jay Inslee and DOC Secretary Steven Sinclair demanding they take immediate steps to protect the people in our prisons and slow the spread of COVID-19 within this vulnerable population. No action has been taken.
"The reality is that once COVID-19 is inside of the prison system, we're subjecting incarcerated peoples, and the folks that work in those systems, and the communities that those prisons are in, to an illness," said Nikkita Oliver, community organizer, attorney, and co-executive director of Creative Justice during an online press conference held today. "Prisons are full of folks that are aging, folks that come from already marginalized communities, and what we are looking at is a nightmare. The right thing to do right now is to release people and to take a holistic approach to supporting people and communities post incarceration."
Life in prison is harsh and difficult. But with a contagion like the coronavirus it may also become a death sentence for an untold number of people. The people on the inside paint a bleak picture of the current situation within our state prisons. Shyanne Colvin, a 21-year-old pregnant woman and plaintiff in the lawsuit, is surrounded by newly arrived individuals all day long. There are so many people in her unit that a person must sleep on the floor of her cell – only inches away from the toilet. Terry Kill, another plaintiff in the lawsuit, works in the kitchen at the prison in Monroe. He is concerned for himself and the other people who he works with. They stand shoulder to shoulder for hours a day preparing meals, washing dishes, and filling trays for the 350 people who come through the meal line for lunch and again for dinner.
"We shouldn't be assigning punitive consequences during a pandemic," said Cassandra Butler, a sponsor for the Black Prisoner Caucus and whose brother is incarcerated. "To lock people away and cut them off from everything, including just being able to check on safety and security [of their family members], is an unacceptable response. I hope that you all really hear everything that is being said today and really understand that incarcerated individuals are people. They are people just like the rest of us and they don't deserve to be treated any differently than the rest of us."
Rather than taking the steps recommended by medical, public health, and corrections experts, DOC is quarantining people, closing off whole wings, and cramming people into cells together. The prison at Shelton now has people sleeping on the floors of cells because DOC has to cram people together to make way for quarantining. These forced lockdowns in prisons will only make circumstances worse. Research from outbreaks on cruise ships reveal that these strategies actually increase the spread of the disease exponentially as opposed to when people are allowed to socially isolate with their families in their communities.
"All of us are only as healthy as the most vulnerable among us," added Allen. "And unfortunately, Governor Inslee and the DOC have refused to act. We are asking the Washington Supreme Court to rule on our case as quickly as possible and order the State to do the right thing. We have no time to waste and immediate action is required."
Note: Several declarations in support of the petition to the Washington Supreme Court are linked in the release above. Others are available at the following links: Bergstrom, Berry, Burkett, Cota, Duncan, Graham, Greifinger, Holley, Maples, Meadows, Pauley, Puisis-Shansky, Rhone, Stark, Straley, and Siriani. 
Media Contacts
Charlie McAteer, CLS Communications Director
917-696-1321, charlie.mcateer@columbialegal.org