Governor Jay Inslee signed the supplemental budget on March 31, marking the end of bill signings for the 2022 legislative session.
Looming midterm elections in November undoubtedly shaped the results of this short 60-day session: transformative legislative victories on one hand; on the other, a predictable reticence to address the harms of our racist criminal legal system.
On the positive side, we are thrilled to see the legislature commit to funding health coverage for all low-income Washingtonians, regardless of immigration status. The supplemental budget includes funds to begin implementing a Medicaid-equivalent program for people who cannot otherwise qualify for Medicaid due to their immigration status. This health coverage is slated to begin in 2024. The budget also sets the stage for expanding health coverage to immigrants who are low income but above Medicaid income limits. Through these programs we expect over 100,000 low-income uninsured immigrants in Washington to become eligible for much needed health care coverage.
We are also glad to see the legislature standardize and increase access to financial assistance for hospital care for low-income Washingtonians (through a program known as "charity care"). We were also pleased to see the Governor sign a CLS priority bill which helps people in crisis who need public benefits but are denied a hearing due to missing strict and inflexible deadlines, SB 5729, sponsored by Senator Joe Nguyen (34th Legislative District).
Governor Inslee also signed HB 1412, another CLS priority, which takes the next step in reforming laws around legal financial obligations (LFOs). These are the fees, fines, costs, and restitution imposed by courts on people with criminal convictions. HB 1412, sponsored by Representative Tarra Simmons (23rd Legislative District), will give judges the discretion to waive certain LFOs for those who can demonstrate an inability to pay them.
We would have liked to see the legislature take more action beyond HB 1412 on reforming the criminal legal system. A number of important bills that would have addressed the harms of the system (transforming the juvenile record sealing system, increasing earned time for people in confinement, reducing sentencing enhancements, ending the use of juvenile adjudications as a basis for increasing adult sentences, among others) did not make it to the Governor for signature.
We are not deterred. We know that legislative advocacy is a long game. Bills introduced and passed in the same session are the exception. Bills that are complicated or controversial can take many years to pass. They can be derailed by politics or stakeholders or simply running out of time. Some bills need time to perfect their language. Sometimes community needs time to organize around particular legislation. We know that there are powerful interests and systems in play, working to protect the status quo.
In partnership with community, we are working to unravel harms that took root decades and centuries ago. You are a key partner in this unraveling work. If it takes two years or ten, we will be there alongside you.
Thank you for your partnership and your support.
In solidarity,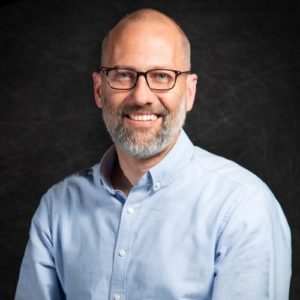 Antonio Ginatta
Policy Director