City of Seattle v. Steven Long
A significant win for the rights of individuals who live in their vehicles.
Housing & Homelessness – IMPACT LITIGATION
OVERVIEW
Seattle has one of the largest populations of homeless people in the country, with a significant portion of those individuals sheltering and living in their vehicles. Steven Long, a Seattle resident, had been living in his truck and using it as his home since a 2014 eviction for late rental payments. In October 2017, Mr. Long returned home from working one night to discover that his home had been impounded for being parked longer than 72 hours. The loss of his vehicular home caused him to temporarily lose essential belongings like his winter jacket and the tools he needed for his job. The impound also left him without his only form of shelter for 21 days, and he had to resort to sleeping outside on the ground. Mr. Long was only able to get his home back by agreeing to pay over $500 in impound fees, an overwhelming amount that he could not afford.  
Columbia Legal Services and co-counsel Jim Lobsenz of Carney Badley Spellman, successfully argued that the City of Seattle's actions violated the Eighth Amendment and state constitutional protections against excessive fines. They also successfully argued that refusing to release Mr. Long's home until he agreed to enter into a payment plan for the impound fees and fines violated the Washington State Homestead Act. On March 2, 2018, a Superior Court judge found that Mr. Long's payment plan for the impound fees was void, and she also ordered the Municipal Court to refund to Mr. Long any previous payments that he had made.  
This important decision recognizes and affirms the constitutional rights of homeless vehicle residents.  
The Court of Appeals has granted discretionary review of the Superior Court's decision. 
Thursday: Appellate Court Hears Argument Regarding Seattle's Practice of Impounding Vehicles Used as Homes
Housing & Homelessness | Impact Litigation |
November 7, 2019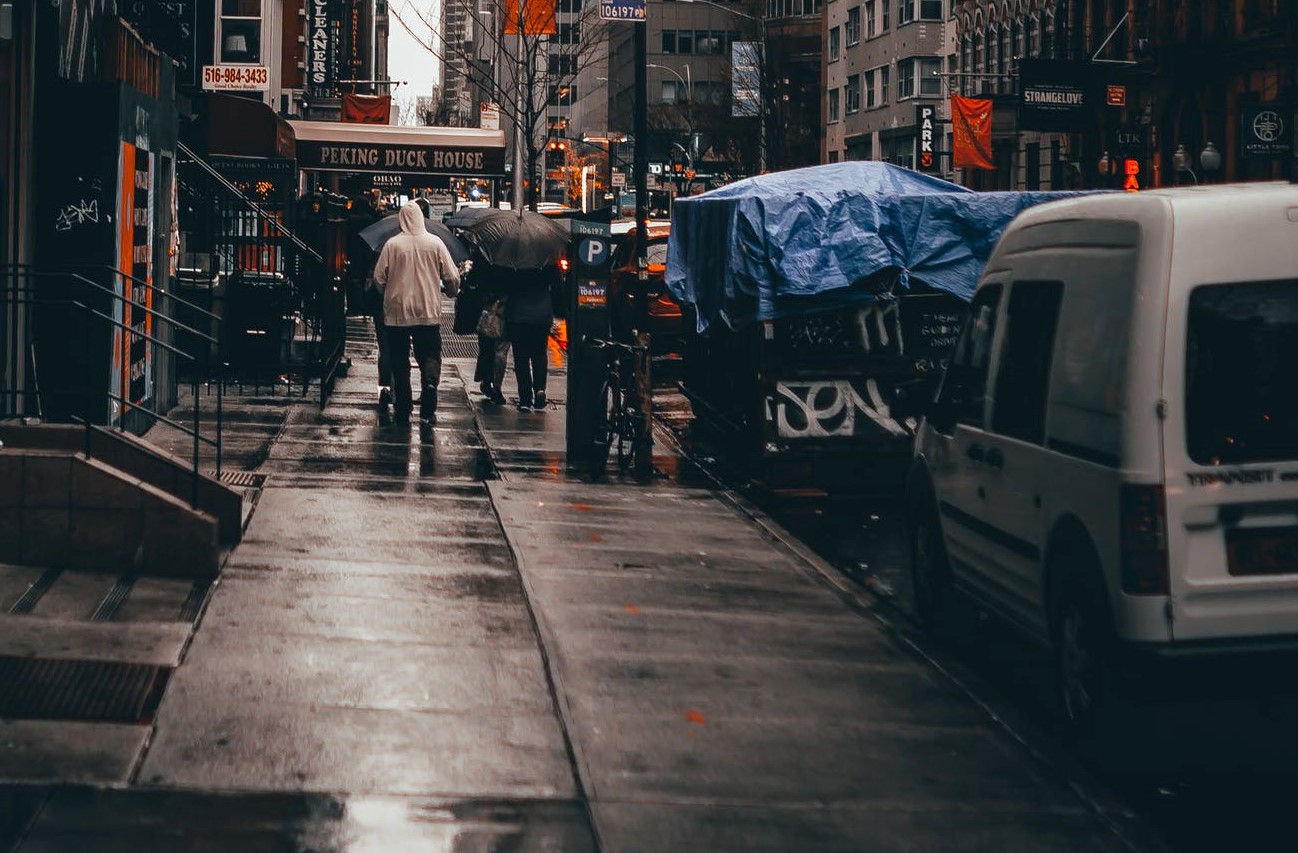 Tomorrow, the Washington State Court of Appeals, Division One, will hear oral argument in a case challenging the City of Seattle's practice of impounding vehicles used as residences. People who live in vehicles are the largest – as well as the fastest growing – group of unsheltered homeless individuals in King County, according to All Home's 2018 Count Us In report (King County's Point-in-Time Count of homeless people). In the most recent count, at least 3,372 people were living in their vehicles for lack of better options, and between 2017 and 2018, the number of individuals using vehicles for shelter increased by 46%.
"There is little societal interest in depriving someone of the only shelter they have and refusing to give that shelter back until arrangements are made to pay hundreds of dollars in excessive fines," said Alison Bilow, an attorney with Columbia Legal Services who is representing Steven Long in the case. "The law protects people from having their homes attached as security for a debt, and when you are forced to live in a vehicle, that home qualifies for the same protections that a more traditional living structure is given."
Long, a 60-year-old King County resident, is one of those individuals. Long had been using his truck as a home since he was evicted in 2014 for late rental payments. In 2016, the truck broke down, so he parked it out of the way in an unused gravel lot near Rainier Avenue and Dearborn. After returning home late one night from his job cleaning the stadium after a Seattle Sounders match, he discovered that the City had impounded his truck for parking for longer than 72 hours. The City took his home – along with the tools of his trade in plumbing and construction and other essentials like a winter jacket, food, and money. Long was left without his only home and shelter during cold, stormy weather, and he had to resort to sleeping on the ground in the same location his vehicle had been. Long was only able to secure the release of his home three weeks later by entering into a payment plan for excessive fines totaling over $500. His home would have been automatically sold off to satisfy the impoundment fees if he did not do this.
The King County Superior Court held that the City violated the Constitution by imposing excessive fines for a parking infraction. The Court also held that attaching a lien and refusing to release Long's home until he entered into a payment plan for the excessive fines was a violation of Washington State's Homestead Act. The Washington State Legislature specifically added personal property to the Homestead Act in 1993 with the intent that residences like boats and vehicles would be protected. Long also argues that that the City's actions deprived him of substantive due process and constituted an unlawful seizure in violation of the Washington Constitution.
The case, City of Seattle v. Steven Long, now on review by the appellate court, raises legal issues that are particularly timely given Seattle's growing housing crisis and debate about the appropriate response by the City.
A disproportionate number of people living unsheltered – over half of the homeless in King County – are people of color. Native Americans, including Long, experience homelessness at the highest rate of any racial or ethnic group. As the National Law Center on Homelessness & Poverty and The Homeless Rights Advocacy Project noted in their friend-of-the-court brief supporting Long, "The jarring racial disparity in the homeless population reflects a long and inglorious history of discriminatory housing and criminal justice policies that affect people of color to this day."
"The Constitution has a specific clause designed to protect the poor from oppressive punishments," said co-counsel Jim Lobsenz of Carney Badley Spellman. "It's called the Excessive Fines Clause and its history goes back over 800 years. Seattle continues to ignore it, and to force people who have at least a 'vehicular roof' over their heads to lose that protection from harsh weather, exposing them to an increased danger of sickness or, on cold winter nights, even death." Bilow and Lobsenz will be arguing before the court on Thursday.
Long, who has been working full-time as a carpenter and foreman on a construction crew since April, states simply, "Feels wrong what they did."
His case will be the first opportunity for a Washington appellate court to rule on a City's actions relating to homelessness and people forced to live in their vehicles. In another current case relating to cities' responses to homelessness, City of Boise v. Martin, the U.S. Supreme Court is being asked to decide whether to accept review of a different issue: whether the enforcement of laws regulating public camping and sleeping constitutes "cruel and unusual punishment" prohibited by the Eighth Amendment.
Media Contact
Charlie McAteer, CLS Communications Director
917-696-1321, charlie.mcateer@columbialegal.org